LOVE WEDDINGS!!
<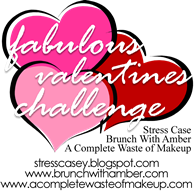 I love sharing pictures of our wedding. I loved everything about: marrying the man of my dreams, celebrating with our family and friends and having a great time! My mom (who did the majority of the planning) did a wonderful job and I always say I want to do it again! She insists I can but parents won't be footing the bill:)
We got married on May 22, 2010 at 5:22pm (get it..May (5th month) at 22 minutes past the hour:) at my childhood church: St. John's United Methodist church. I have attended that church since I was 8 years old and Daryl joined the church in 2009. It was a great ceremony and our minister even used my iPad for the ceremony! It was a great ceremony and just what I imagined it would be!
The sign outside our rehearsal dinner!
We danced the night away after some good BBQ
LOVE THIS SHOT!
Fun Shot of all the "outfits"!
My cake that my mom and i designed!
Photobooth fun with my family!
The bridesmaids and moms:) I loved their dresses!
The groomsman and the dads!!
Right before I walked down the aisle! I was so nervous and cried like a baby (which was weird because I am not a crier!)
Saying I DO!
Dancing the night away!!! IT was so much fun!
Part of the bridal party!!
Jumping for joy!! I think this picture is so funny!
The entire church! I enjoying looking at this picture to see the overall view!
And we lived happily ever after:)
Our photographer took so many pictures these were just a few! Thanks for stopping by!!