Refreshing frozen beverages are almost loaded with points plus! A couple of weeks ago I posted a great recipe for a low PP refreshing beverage!
Today I picked up a bottle of Skinny Girl Margarita mix at Specs. I had been wanting to try this for a while but not being being much of a margarita drinker I wasn't sure i would like it! But like everything else I knew it wouldn't hurt to give it a try. So I picked up this: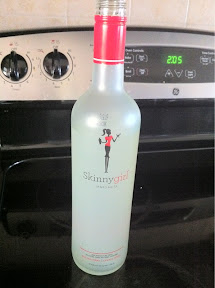 I used 4.5 oz, 1 cup of ice &'a handful of strawberries and blended! This awesome drink come out to
0 PP
Thanks for all the awesome comments! Y'all are totally right about the PP! I still say that 1.5 PP is pretty freaking awesome for this drink!
I figured out I could have 3 for one point!!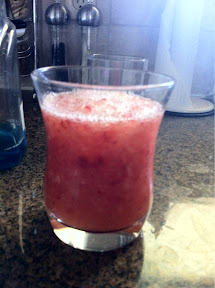 This was so great, refreshing and I got a little buzz from one drink:). This was too good not to share!
- Happy Drinking!